Introducing Toward Zero Exposure's First Annual Report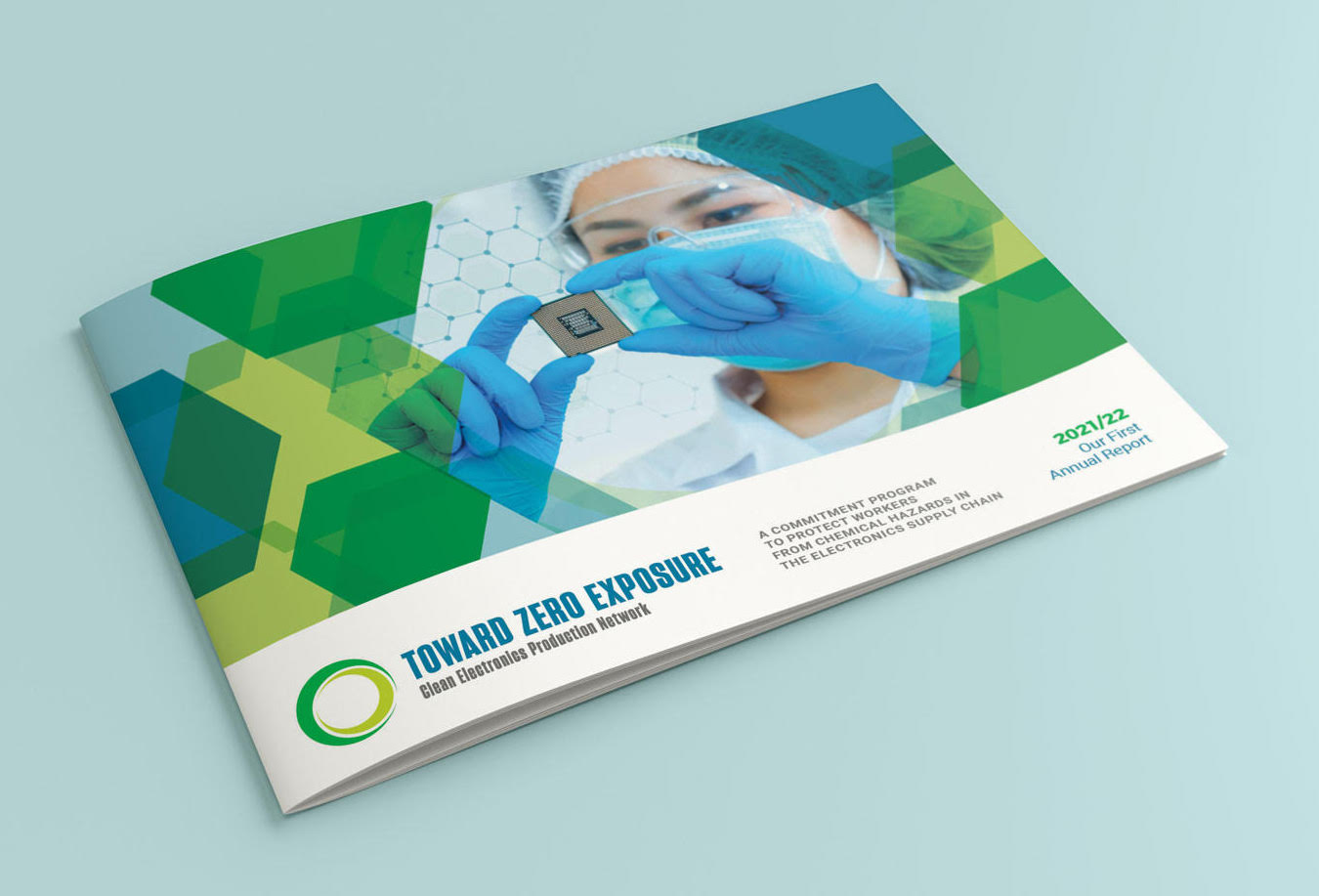 Clean Electronics Production Network (CEPN) is excited to present our first annual report of the Toward Zero Exposure program, showcasing the impact the program has already had, as well as our plans for more progress protecting workers from exposure to hazardous process chemicals in the electronics supply chain.
CEPN members launched the Toward Zero Exposure program in August 2021 to integrate and accelerate the work being done by leaders in the electronics industry with the tools developed by the Network. We are humbled to embark on this journey with our incredible Founding Signatories and CEPN members and welcome others to join us. These leaders have committed to real, meaningful, and transformational change in electronics workers' lives across the globe, and into their deep and complex supply chains. Founding Signatories Apple, Dell, and HP Inc. are unlocking huge gains with aligned actions that send clear, coordinated signals through the electronics supply chain, knowing that progress requires coordinated action. In Fall 2022, Fairphone joined Apple, Dell, and HP Inc. by becoming a Founding Signatory.

In the year ahead, we will move forward from this foundation and build on the impact we have already made. We welcome companies that share the values of our Founding Signatories to join us in this urgently needed transformation.
Please read the annual report and tell us your thoughts!