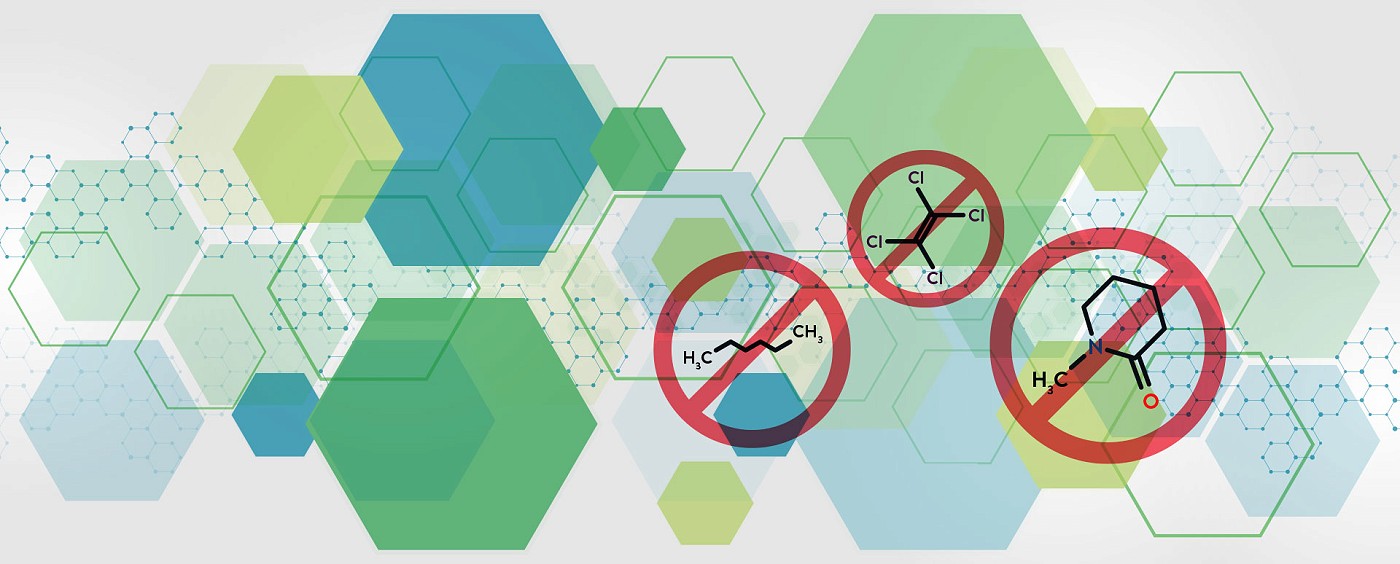 CEPN Priority Chemicals
CEPN has identified the 1st and 2nd Round of Priority Chemicals — process chemicals to be prioritized for elimination or substitution in electronics manufacturing. Both rounds of Priority Chemicals are focused on solvents.
Selection Process: The selection process for these Priority Chemicals included nominating a starting list of chemicals using CEPN member companies' Manufacturing Restricted Substances Lists (MRSL) as well as other publicly available MRSLs, aggregated and anonymized data collected using CEPN's Process Chemical Data Collection (PCDC) Tool and soliciting nominations from a broad cross section of stakeholders.
The nominated chemicals were then researched and screened against 1) CEPN's High Hazard Criteria; 2) use in the electronics industry as solvents in manufacturing processes; and 3) a high-level review of potential availability of safer alternatives.


Toward Zero Exposure: For the Toward Zero Exposure program, both rounds of Priority Chemicals are focused on solvents used in manufacturing cleaning products.
1st Round Priority Chemicals
2nd Round Priority Chemicals
Additional chemical information can be found by searching these example databases by the chemical name or CAS #:
Chemical Hazard and Alternatives Toolbox: ChemHat (GHS-based chemical summaries in understandable, less technical terms)
NIH National Library of Medicine's PubChem database: PubChem (more in-depth chemical toxicity profiles and information)

European Chemicals Agency's Classification and Labelling (C&L) Inventory: C&L Inventory - ECHA (compilation of GHS chemical hazard classifications)
Round 1 Priority Chemicals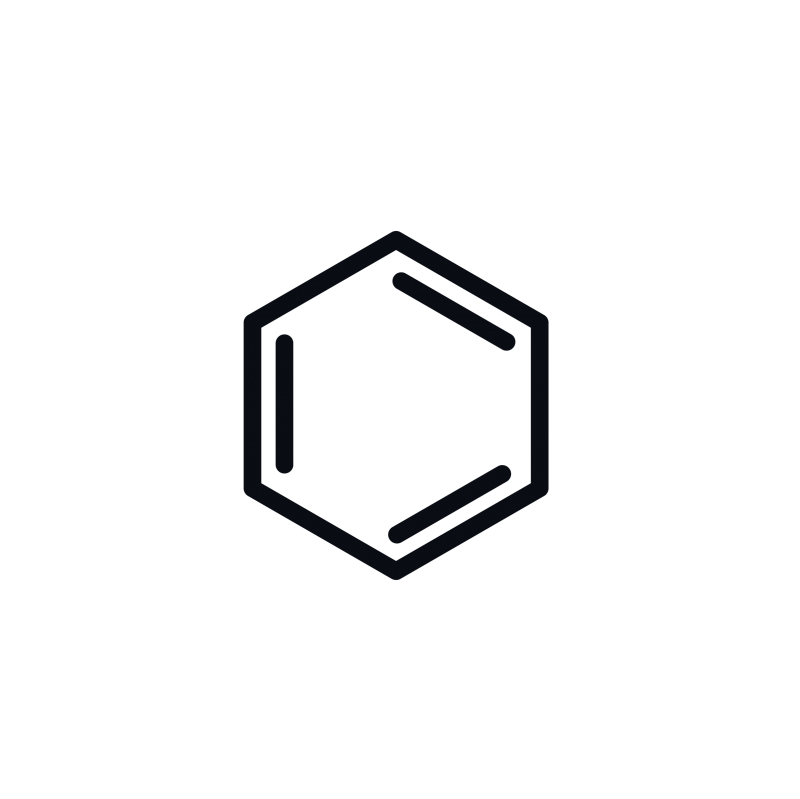 Used as a degreaser in final assembly of electronics and a solvent for adhesives, sealants, paints, coatings and inks and to make other chemicals, benzene is highly volatile and easily inhaled. It causes cancer, damages the nervous system and harms bone marrow.

CAS #106-94-5
1-Bromopropane
This chemical, also known as n-propyl bromide, is used for cleaning metals and plastics and electronic and optical components, along with other uses including adhesive spray applications. Exposure can damage the nervous system and has been tied to cancer and reproductive and developmental toxicity.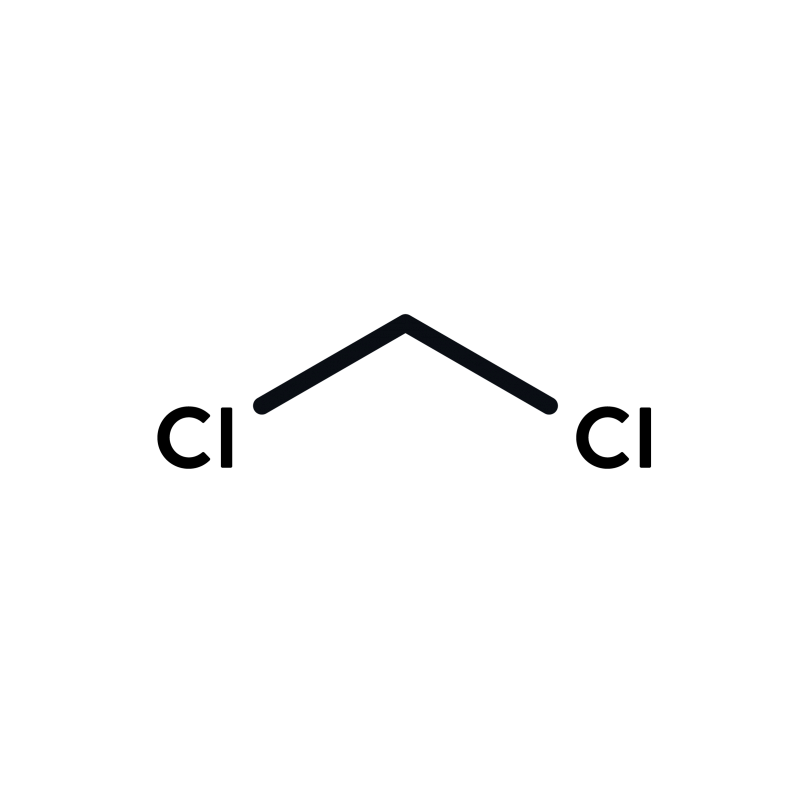 CAS #75-09-2
Dichloromethane (Methylene Chloride)
This solvent affects the central nervous system and may cause cancer in the liver and lungs based on some studies in animals. It may be used as a paint remover and is used in electronics manufacturing as a degreasing agent.

An alcohol used to clean products and machines, methanol can be absorbed through the eyes, skin, lungs and digestive system and has been connected with adverse health effects including blindness and kidney failure.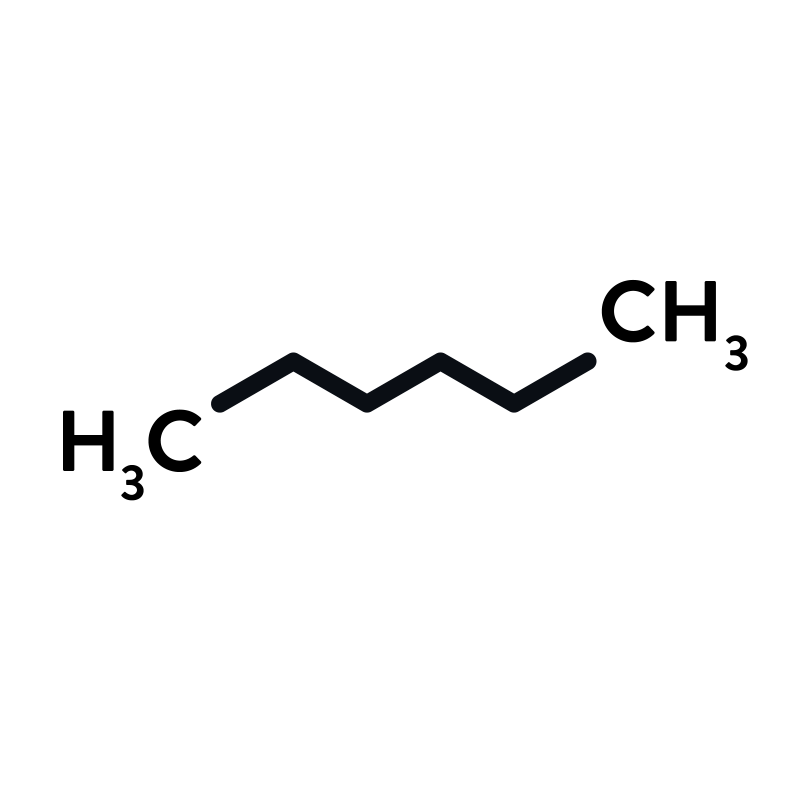 This degreaser and solvent is used in electronics manufacturing to clean phone screens and printed circuit boards, as well as machine cleaning and removing flux residues after soldering. Inhaling n-hexane causes central nervous system effects and can cause irritation and sores to skin and airways. The chemical has been connected with male reproductive damage in animal tests.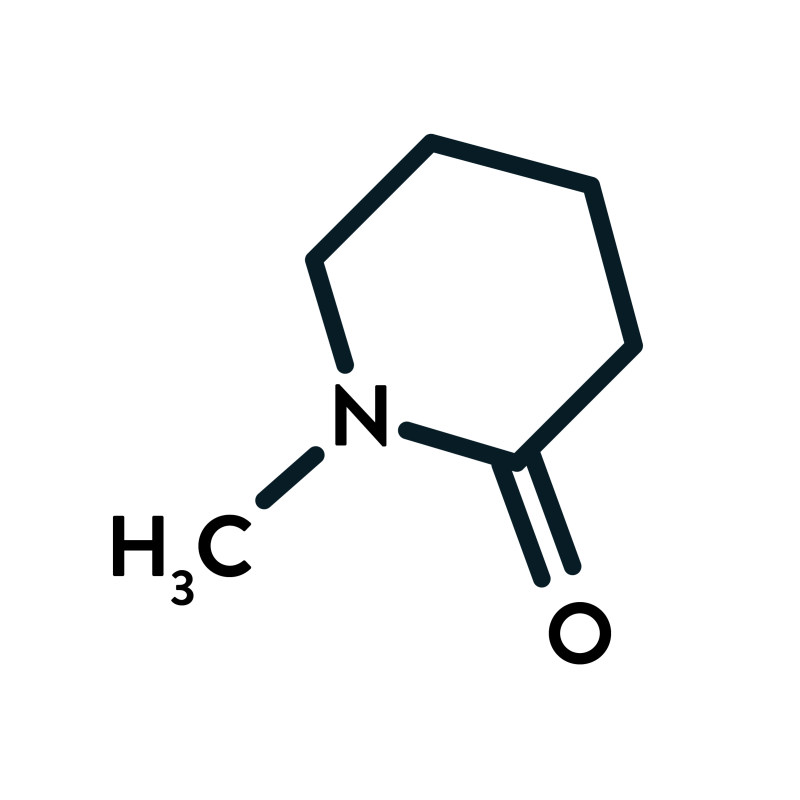 CAS #872-50-4
N-Methyl-Pyrrolidone (NMP)
This solvent used to manufacture printed circuit boards, clean semiconductor parts and thinner for photoresist. It is a developmental toxicant and has been closely linked to developmental impacts including miscarriage and is toxic to kidneys, liver and the nervous system.
*While NMP meets all the criteria for selection as a Priority Chemical, it lacks a viable, large-market scale alternative for photoresist stripping applications. Therefore, it is a Priority Chemical for any application besides photoresist stripping. It is recommended that research on alternatives be continued by the industry and that NMP be considered for a future phase-out.
Specific Conditional Use Allowed: Allowed for use in photoresist stripping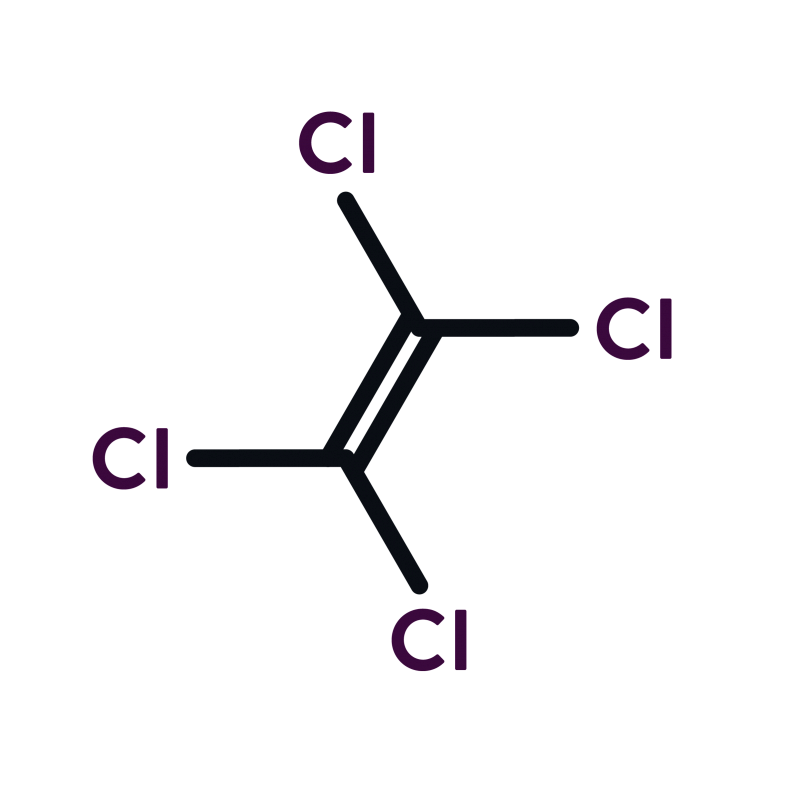 CAS #127-18-4
Tetrachloroethylene
Used to prepare metal surfaces and in cleaning electronic equipment, tetrachloroethylene is a potential human carcinogen and can cause liver damage as well as irritation to eyes, skin, nose, throat and respiratory system.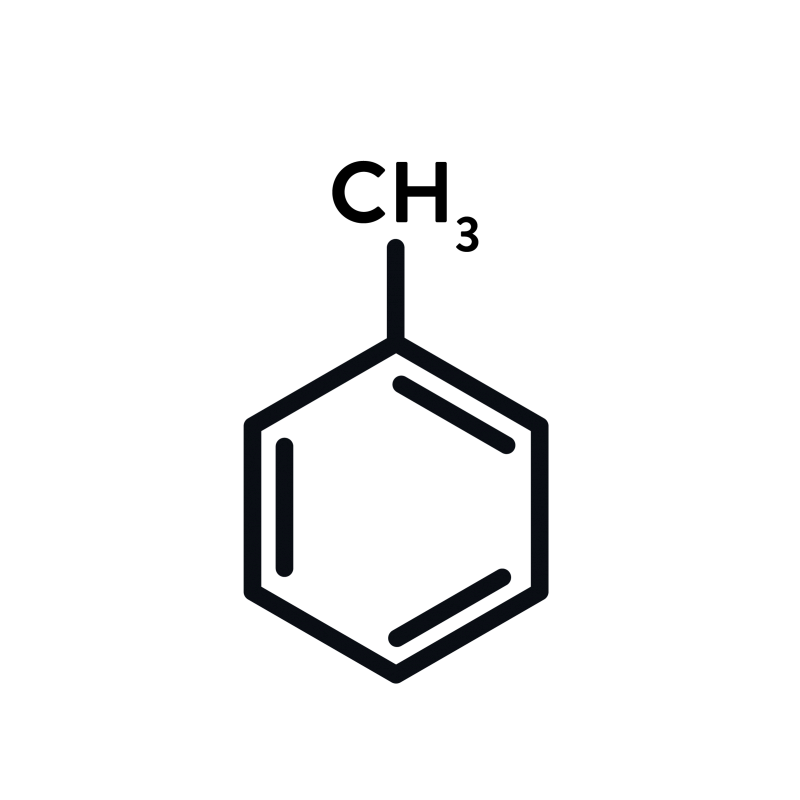 Toluene is used as a cleaning solvent in the electronics industry and is a common ingredient in solvents for adhesives, paints, coatings and inks. It can cause damage to the central nervous system, reproductive system damage and miscarriage.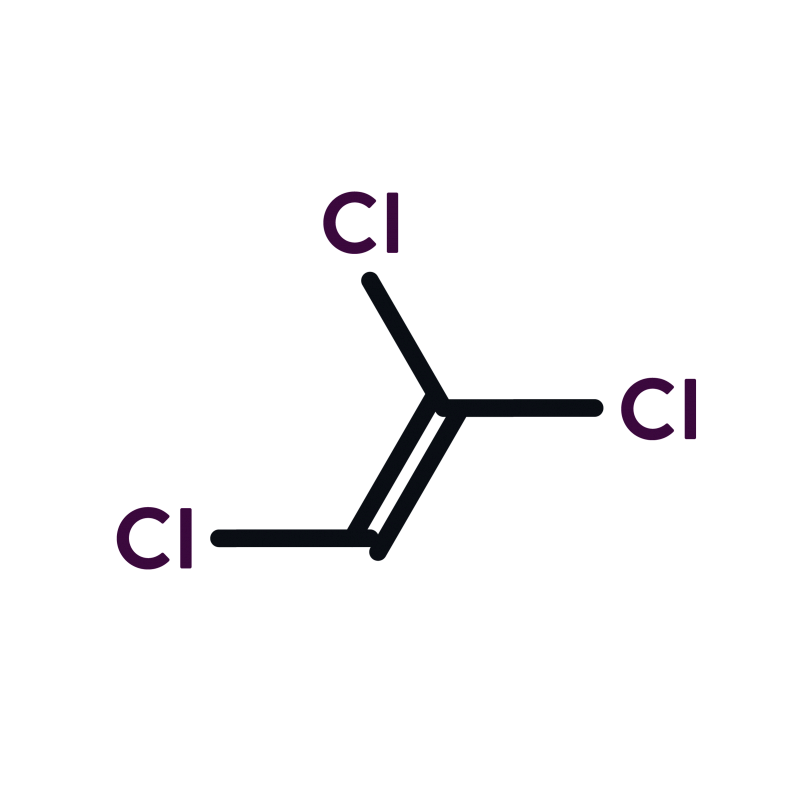 CAS #79-01-6
Trichloroethylene
This chemical is used for vapor degreasing and to clean ingot and wafer materials used in semiconductors. It is a known carcinogen and can irritate eyes and skin and cause liver and kidney damage as well as developmental effects.
Round 2 Priority Chemicals