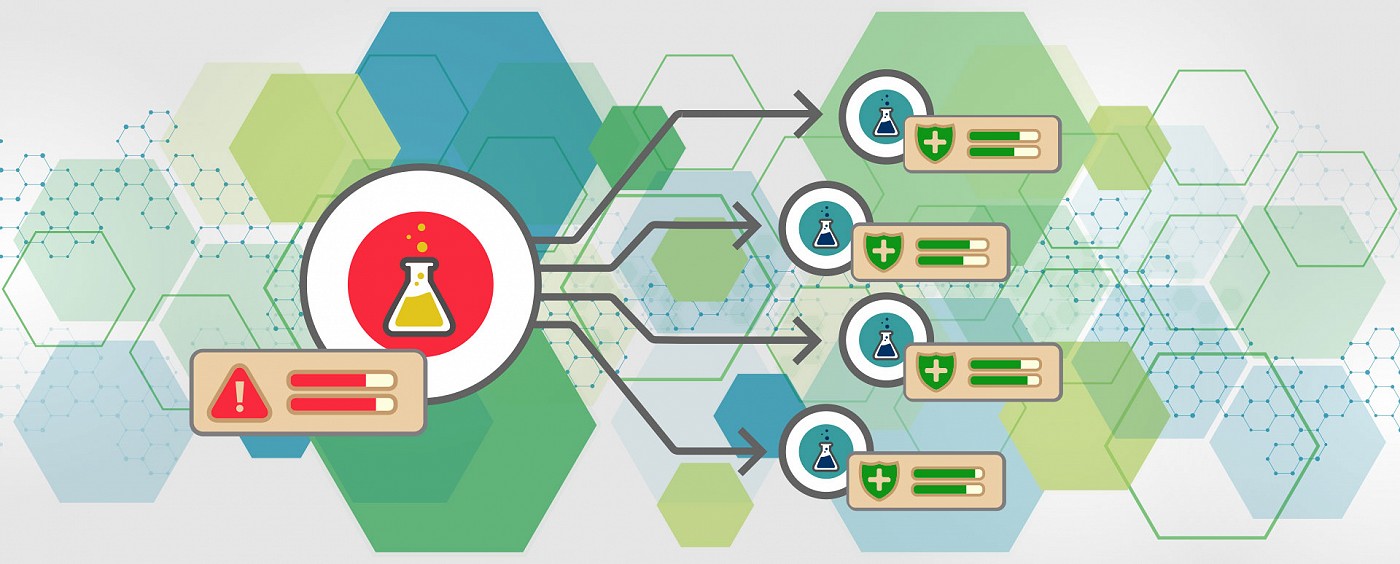 ALTERNATIVES ASSESSMENT GUIDE & WORKSHEET
Network members developed an Alternatives Assessment Guide — a concise, high-level guide for identifying and evaluating potential substitutions for Chemicals of High Concern used in electronics manufacturing processes. The tool is intended to allow companies to thoroughly assess and implement safer alternatives to identified Chemicals of High Concern, while avoiding regrettable substitutions. A safer alternative may include a chemical substitute or a change in materials or design that eliminates the need for a chemical alternative.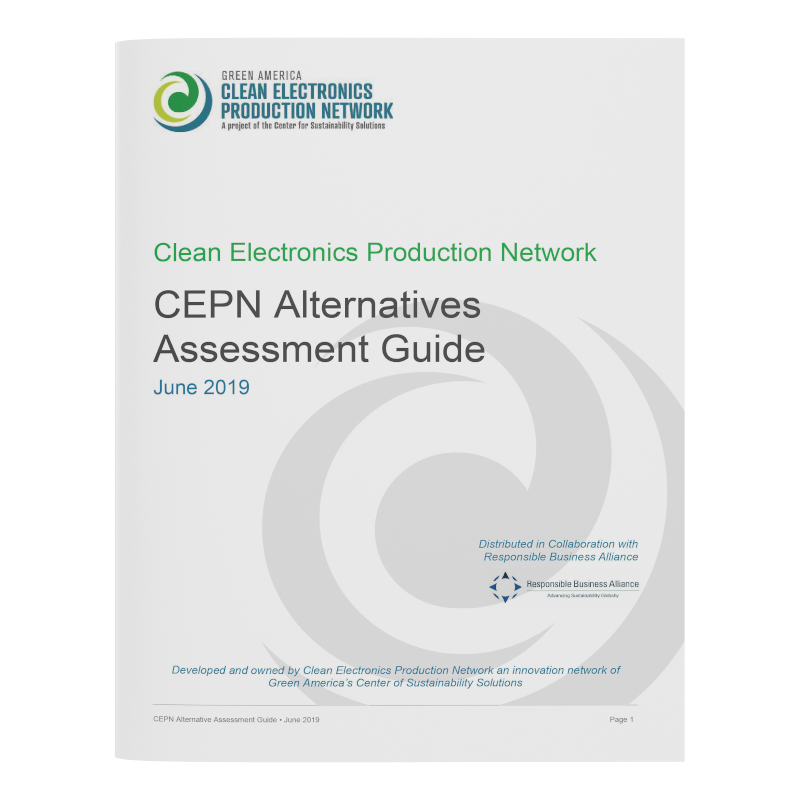 The alternatives assessment process includes guidance for evaluating: human health and environmental impacts; technical feasibility; lifecycle thinking; social impacts; availability; and the cost of potential alternatives. There are several comprehensive alternative assessment frameworks that can be referenced if more detailed guidance is needed:
National Academy of Sciences (NAS) Framework to Guide Selection of Chemical Alternatives
Interstate Chemicals Clearinghouse (IC2) Alternatives Assessment Guide
California Department of Toxic Substances Control (DTSC) Alternatives Analysis Guide)
This guide may be useful to a number of actors, including: brands doing an internal review of chemicals used to produce their products; brands and suppliers working together to find alternatives to a chemical the brand wishes the supplier to eliminate; and suppliers that wish to proactively replace chemicals that create a large risk of worker health and/or environmental impact.
Assessment Guides
Assessment Worksheets