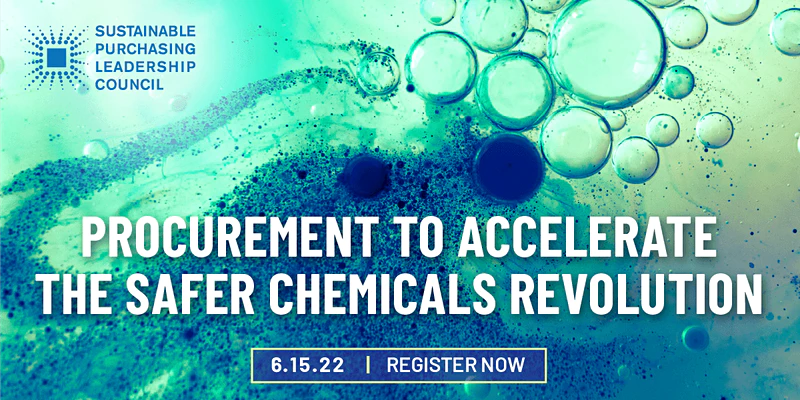 Events
Toward Zero Exposure
Explore the Power of Procurement to Protect Workers with SPLC
CEPN will participate in SPLC's deep dive series on June 15, exploring how procurement and supply chain leaders can encourage suppliers to adopt safer chemistries to protect workers as well as reduce climate impacts, protect community health and the health of product users.
A multidisciplinary panel from the Clean Electronics Production Network will bring together voices from industry, assessment frameworks, worker advocacy organizations and ecolabels to share a behind the scenes look at this work, how it could apply to other categories, and how purchasers can ensure better chemical safety in the electronics they buy.
CEPN Senior Director Pamela Brody Heine will join SPLC and speakers from Dell, a Toward Zero Program Signatory, Electronics Watch, TCO Development, and Clean Production Action for a panel discussion of the power procurement has to influence the journey toward eliminating worker exposure to hazardous chemicals.
This virtual event will kick off with a keynote by Dr. Paul Anastas, the Teresa and H. John Heinz III Professor in the Practice of Chemistry for the Environment and Director of the Center for Green Chemistry and Green Engineering at Yale University. Anastas is one of the world's leading proponents and practitioners of Green Chemistry. He is credited with establishing the field of green chemistry during his time working for the U.S. Environmental Protection Agency as the Chief of the Industrial Chemistry Branch and as the Director of the U.S. Green Chemistry Program.
The deep dive series takes place from June 15 from 12 p.m. to 6 p.m. Eastern Time.
Join to:
Get insights into how process chemicals are used in the electronics supply chain
Understand current initiatives aimed at protecting workers and driving safer substitutions
Get practical tips on using procurement to drive chemical safety and safer substitutions