Member News
CEPN Welcomes TURI, Strengthening Collaboration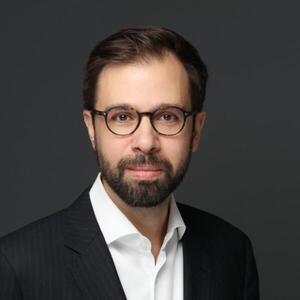 CEPN is thrilled to welcome the reengagement of the Toxics Use Reduction Institute (TURI) at the University of Massachusetts Lowell with the Network. TURI collaborates with businesses, community organizations and government agencies to reduce the use of toxic chemicals across industry sectors. TURI, a founding member of CEPN, will contribute its ongoing efforts in helping the electronics sector transition to safer alternatives to toxic chemicals, aiding CEPN and its members to reach its goal of zero exposure of workers to toxic chemicals.
TURI's work in identifying actions companies and communities can take to protect workers and public health is very closely aligned with CEPN's efforts to unite diverse stakeholders including technology suppliers, brands, labor and environmental advocates, governments, and other leading experts to understand, address, and eliminate workers' exposure to toxic chemicals in electronics production.
TURI is charged with reducing the use of toxic substances throughout Massachusetts by training industry professionals, sponsoring academic and industry research into finding safer alternatives to toxic substances, awarding grants to businesses and community groups for programs that reduce toxics and conducting laboratory and field-based performance testing of safer chemical alternatives.
Kenneth Geiser, Professor Emeritus, former TURI director and past distinguished university fellow at the University of Massachusetts Lowell, was instrumental in forging the CEPN's mission and identity. Before his retirement, he contributed a lifetime of expertise in the science, unshakable perseverance for the purpose of safer chemistry and a demeanor that welcomes and respects all the perspectives it takes to address a complex global problem.
Baskut Tuncak was named TURI's new director in November 2021. An attorney, chemist and researcher, he served as the United Nations Special Rapporteur on toxics and human rights from 2014 to 2020.
https://www.turi.org/About_Us/News/Press_Releases/TURI_Names_New_Director